Abrasive vs. Diamond Blades
Abrasive blades are still the least expensive, "up front" cost alternative to cut concrete. However, with the continuing decline in diamond blade pricing, diamond is becoming the lower "total" cost solution. There are a number of other benefits that can be derived by using diamond instead of abrasive blades:
Diamond Blades are at least two times (2X) faster cut. (This gap widens as concrete mix gets harder.)
There is less downtime due to fewer wheel changes with diamond blades.
There is no shelf life for diamond products.
Diamond Blades have a constant depth of cut.
Since diamond blades are rimmed with a diamond section mounted on a steel core, the wheel diameter can wear only to the rim diameter allowing a constant depth of cut through the life of the blade.
1) Lay out the area to be cut
Use a chalk line to lay out the area that needs to be cut.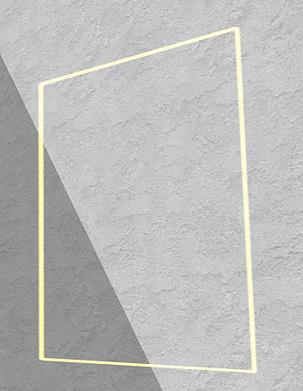 2) Safety
With any project safety comes first. The cutting of any material using power tools creates dust and flying chips. We recommend the use of safety glasses with side shields or safety goggles, work gloves, a work apron or close fitting clothing, hearing protection, and an approved dust/mist respirator.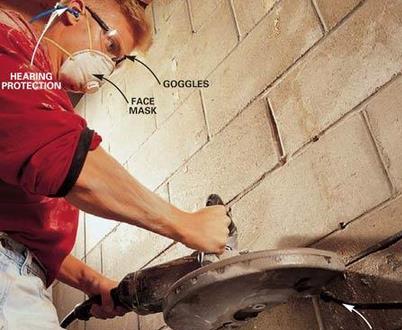 3) Cutting the concrete
Cut concrete to the correct depth. Proceed slowly, maintaining minimum RPMs of the cut-off saw. Slow speed, allows the saw to keep from overheating the blade and causing shrapnel-like pieces to be tossed into the air from a broken blade. If you have helpers, have them keep the chalk line free of concrete dust made by the saw cut.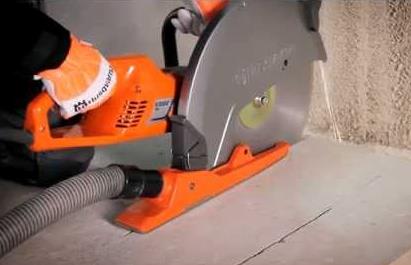 4) Blade longevity advice
While there is no rule of thumb to advise on how long your diamond blade should last or how fast it should cut through concrete, there are some relative measures based on concrete hardness. Harder concretes include precast and concrete pilings. You should expect a slower cutting action from your diamond blade but you should see longer life. Medium hardness concretes include concrete pipe, sidewalks and curbs, and green concrete (5 - 30 days old). With medium hardness concretes, you should see average life and average cut rate from your diamond blade. Soft concrete is pre-stress. It is very abrasive and will cause short blade life but a very fast cutting action.
To view our range of products please visit: